University Brief: Alice Through The Looking Glass
"To collaboratively re-invent Lewis Carroll's Alice Through The Looking Glass producing two double page spreads each and sending final piece to print" 
We envisaged our idea from the symbolism of growth and empowerment as Alice progressed from lonely and unsure into a confident, independent "Queen".
Pulling quotes from the text in order to guide the reader replicated Alice's journey through forlorn photography and minimal monotone pages, to bright and energised stances, laid out in an editorial style magazine tastefully curated to empower women.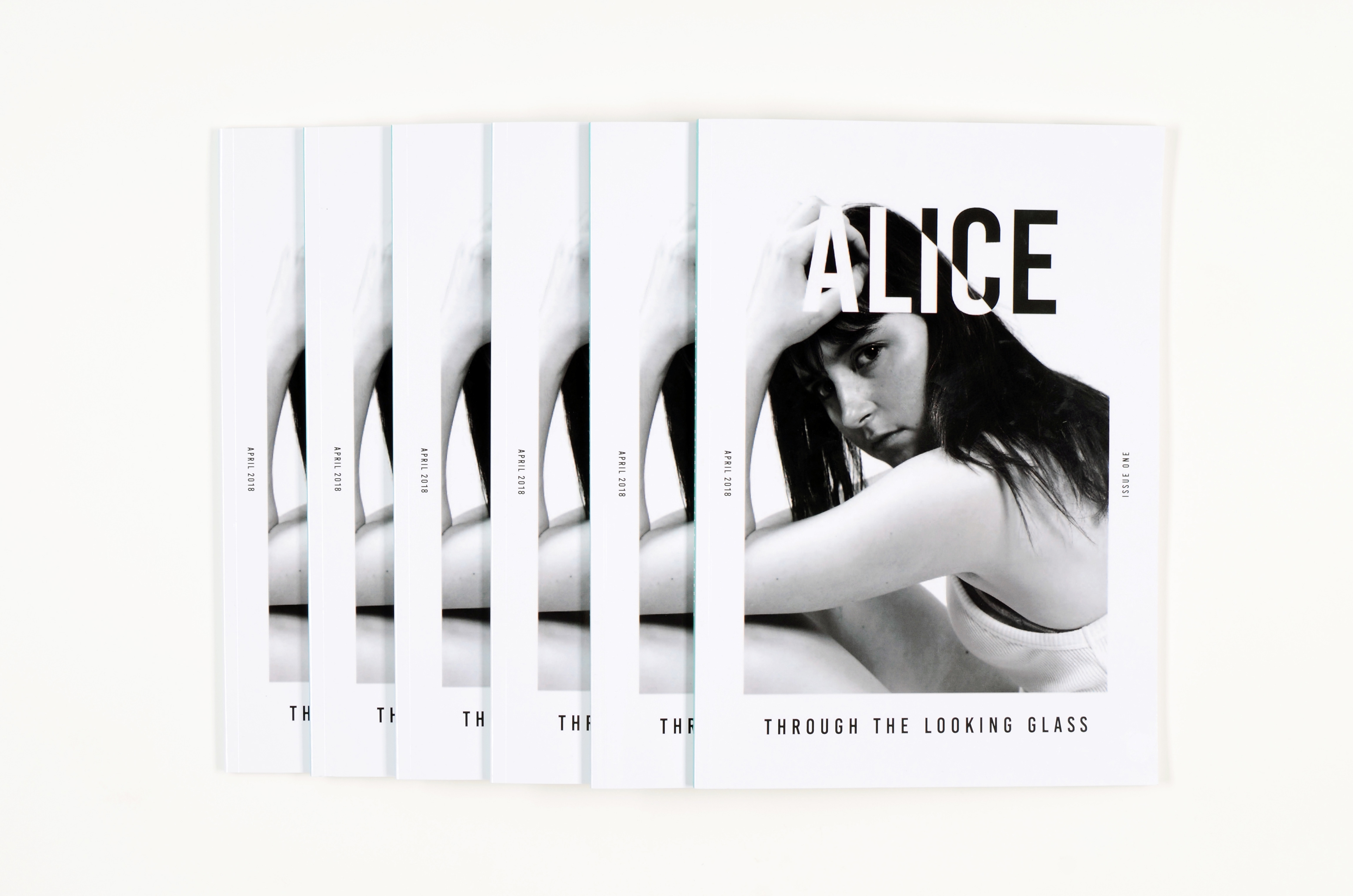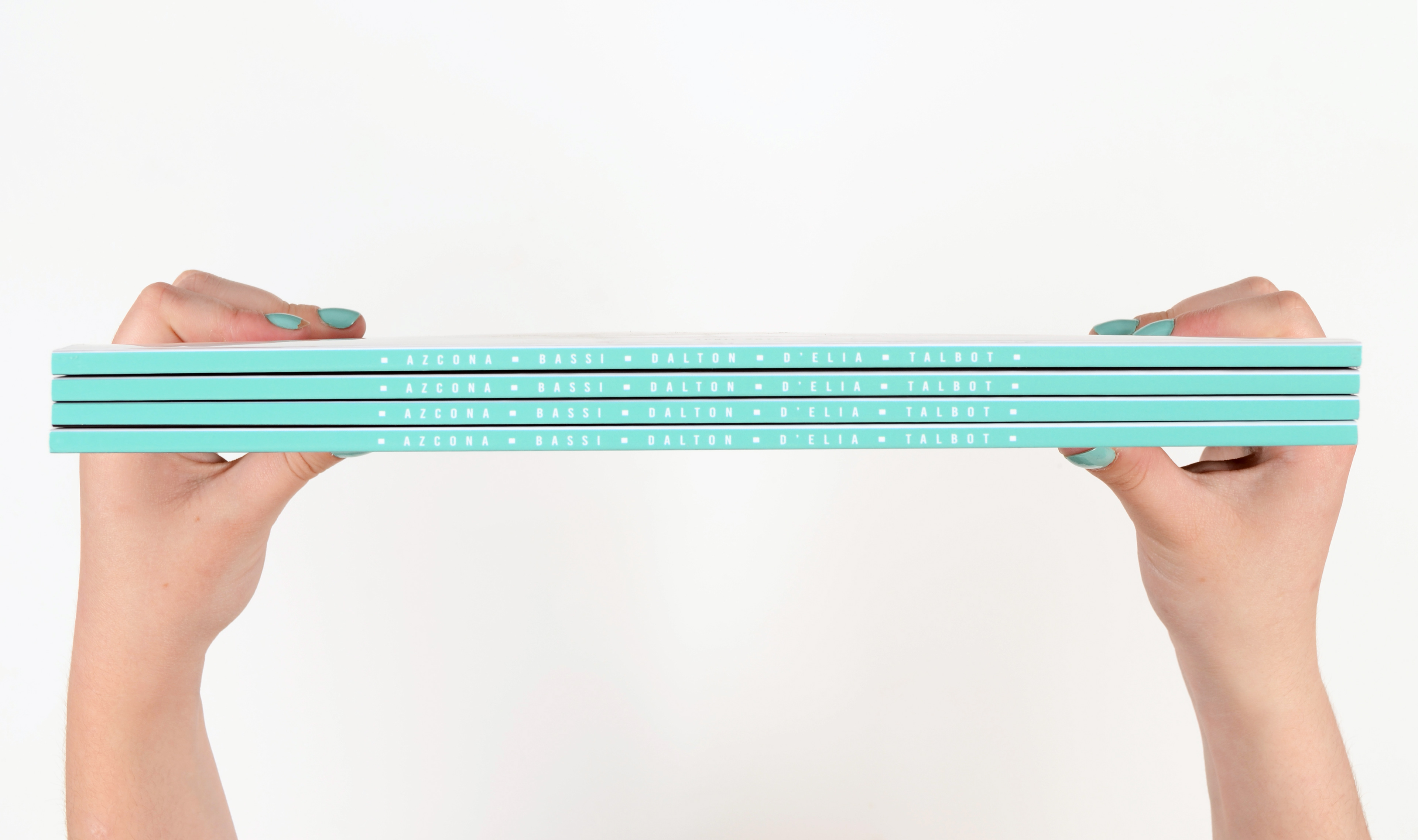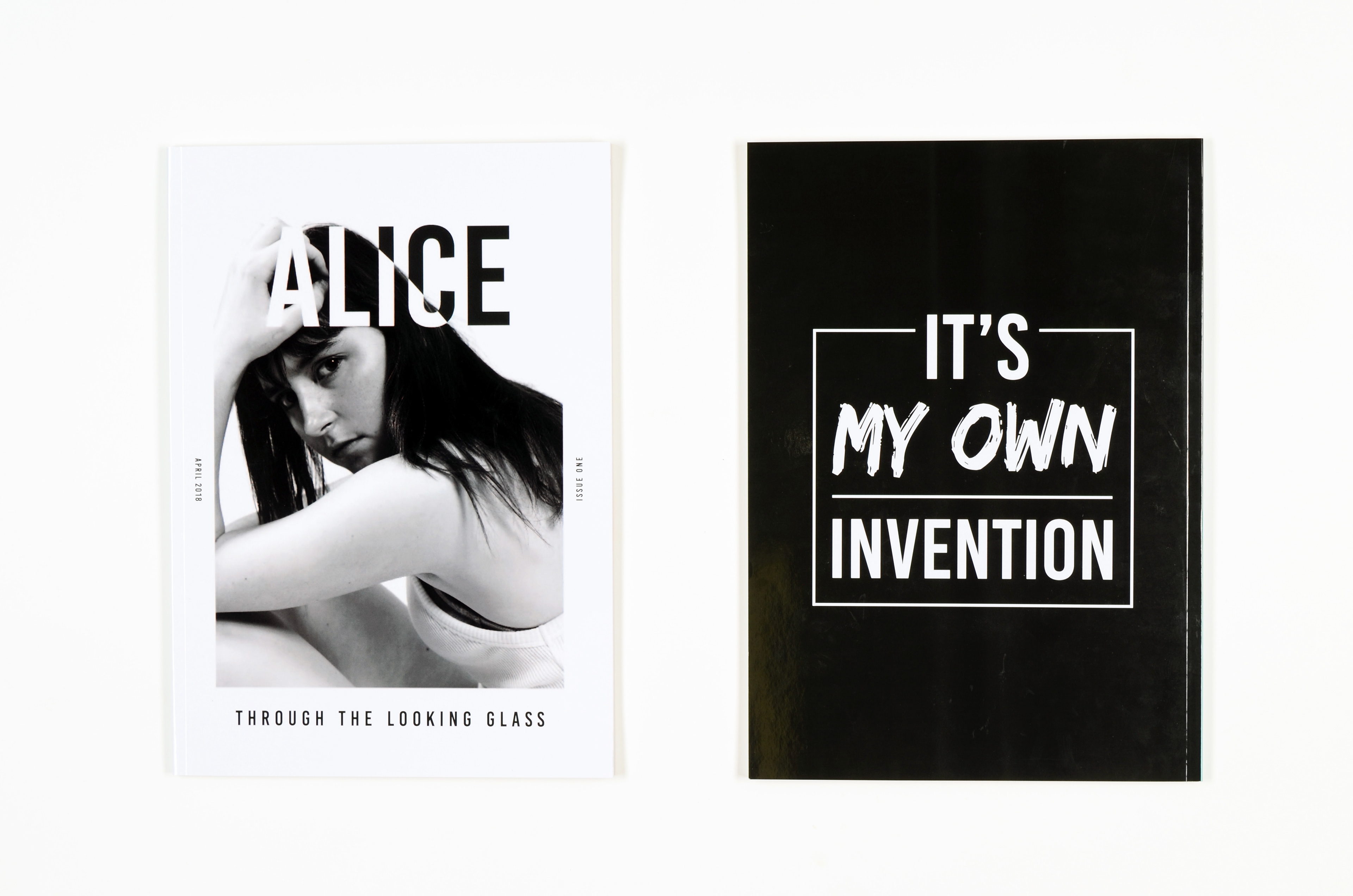 My contribution:
Here are examples of the ten pages I individually created for the magazine.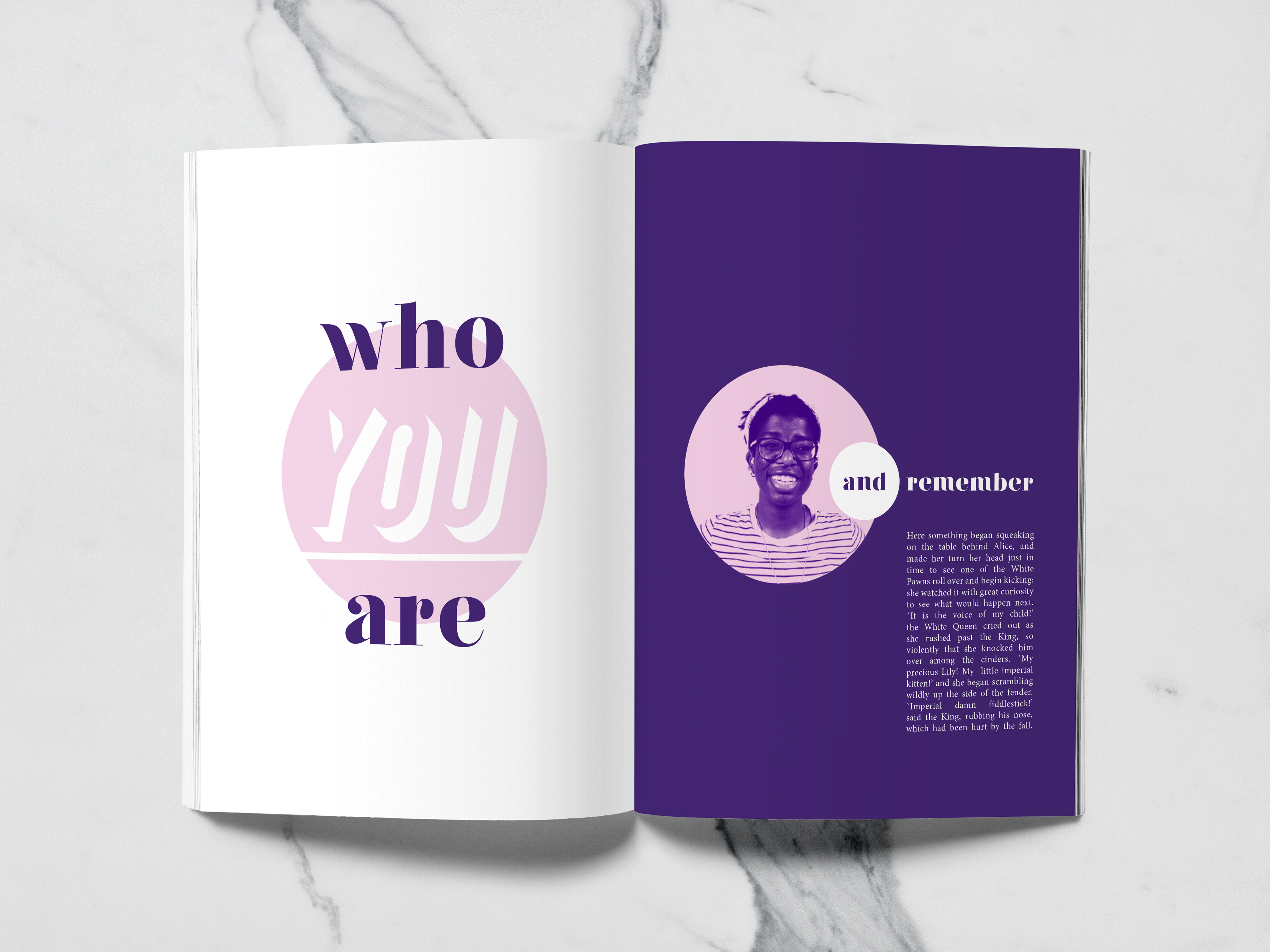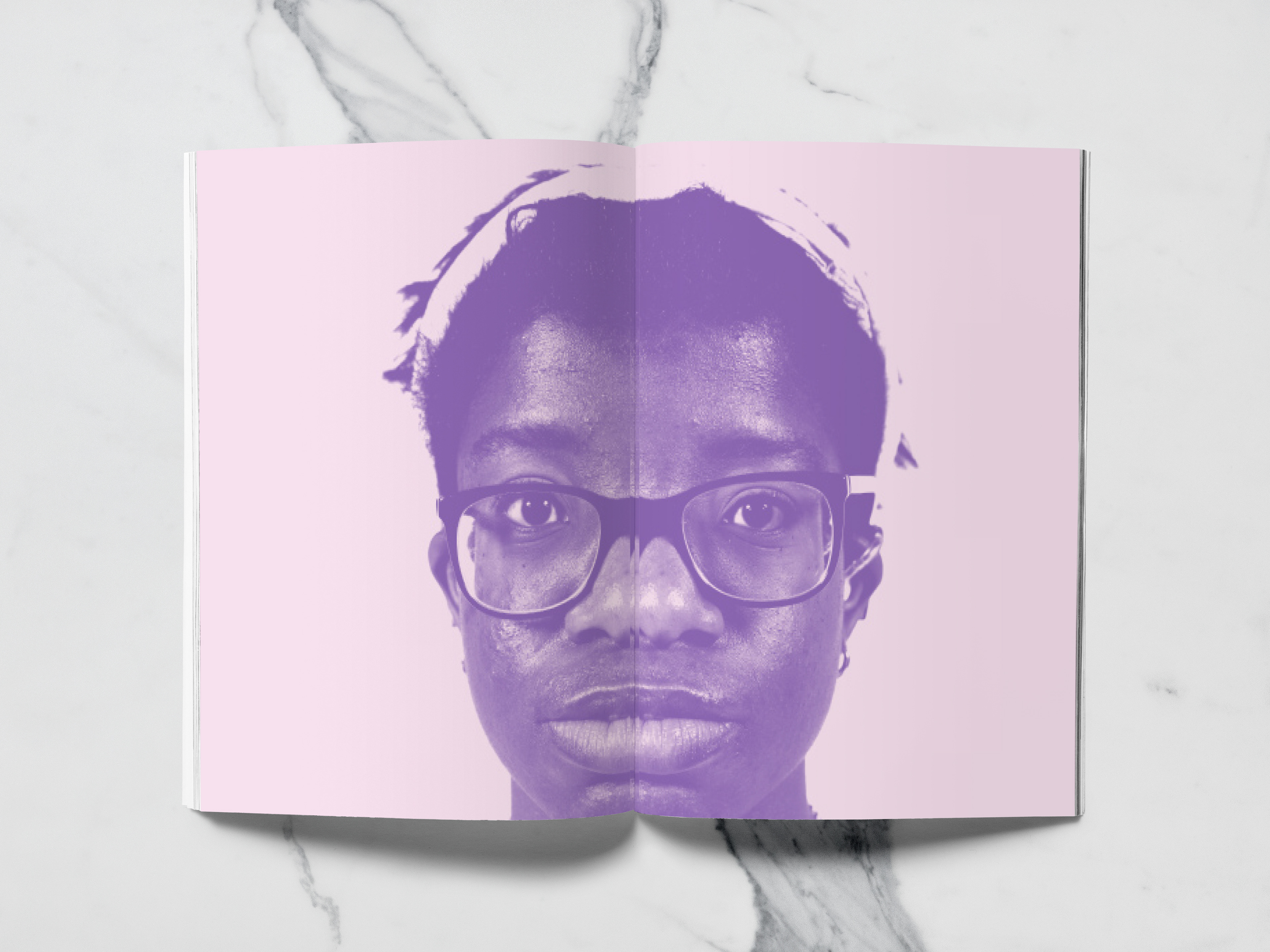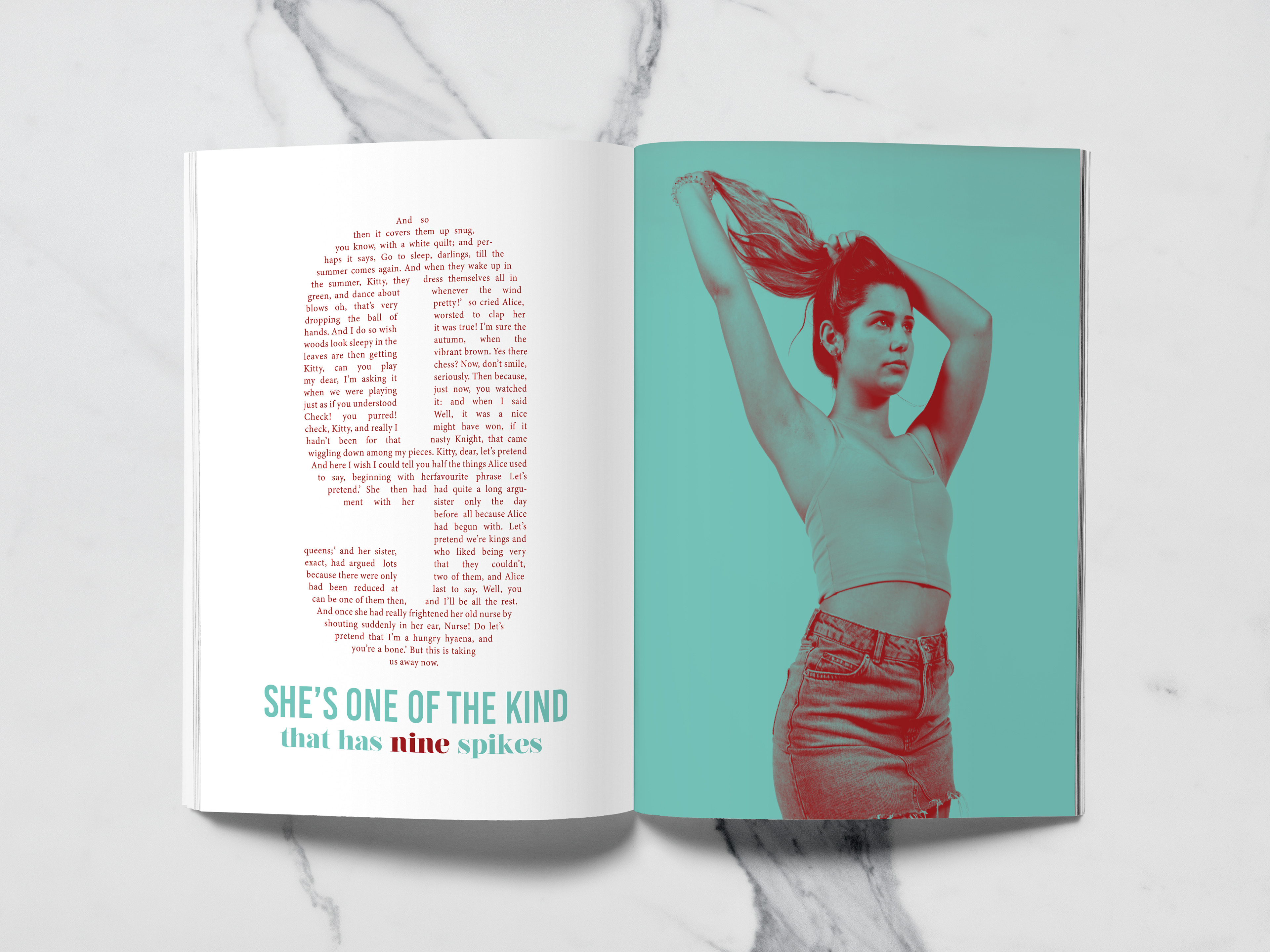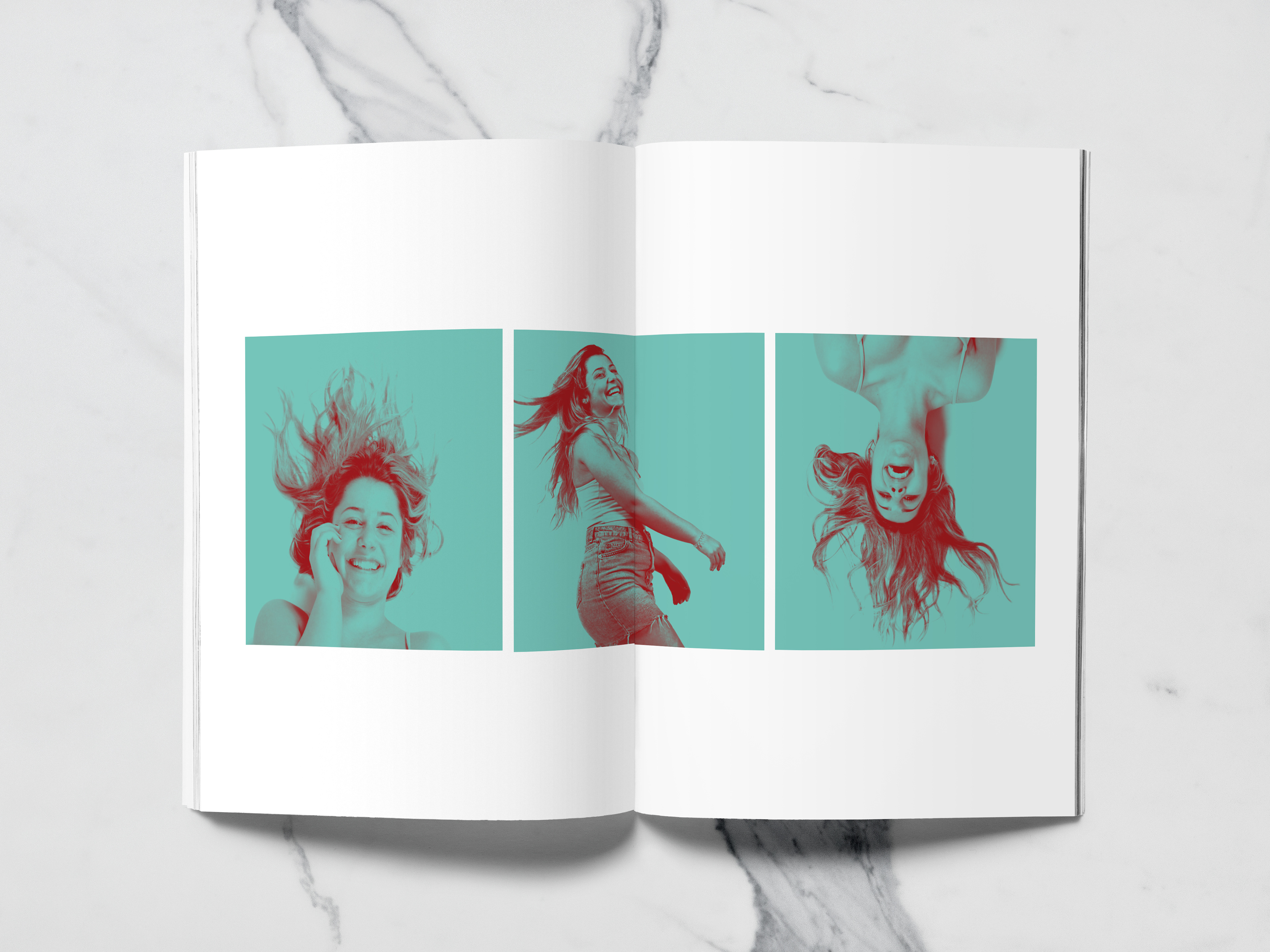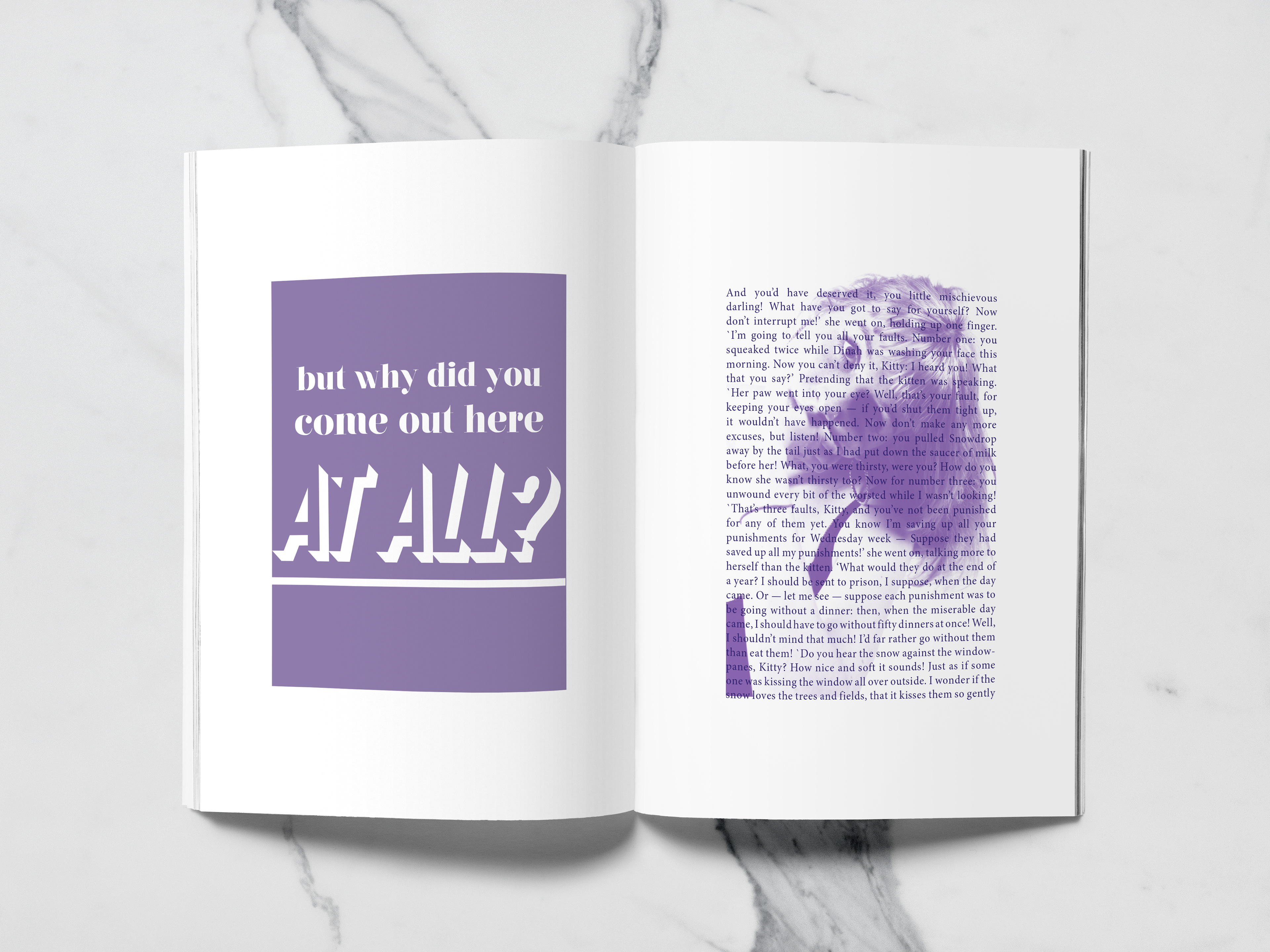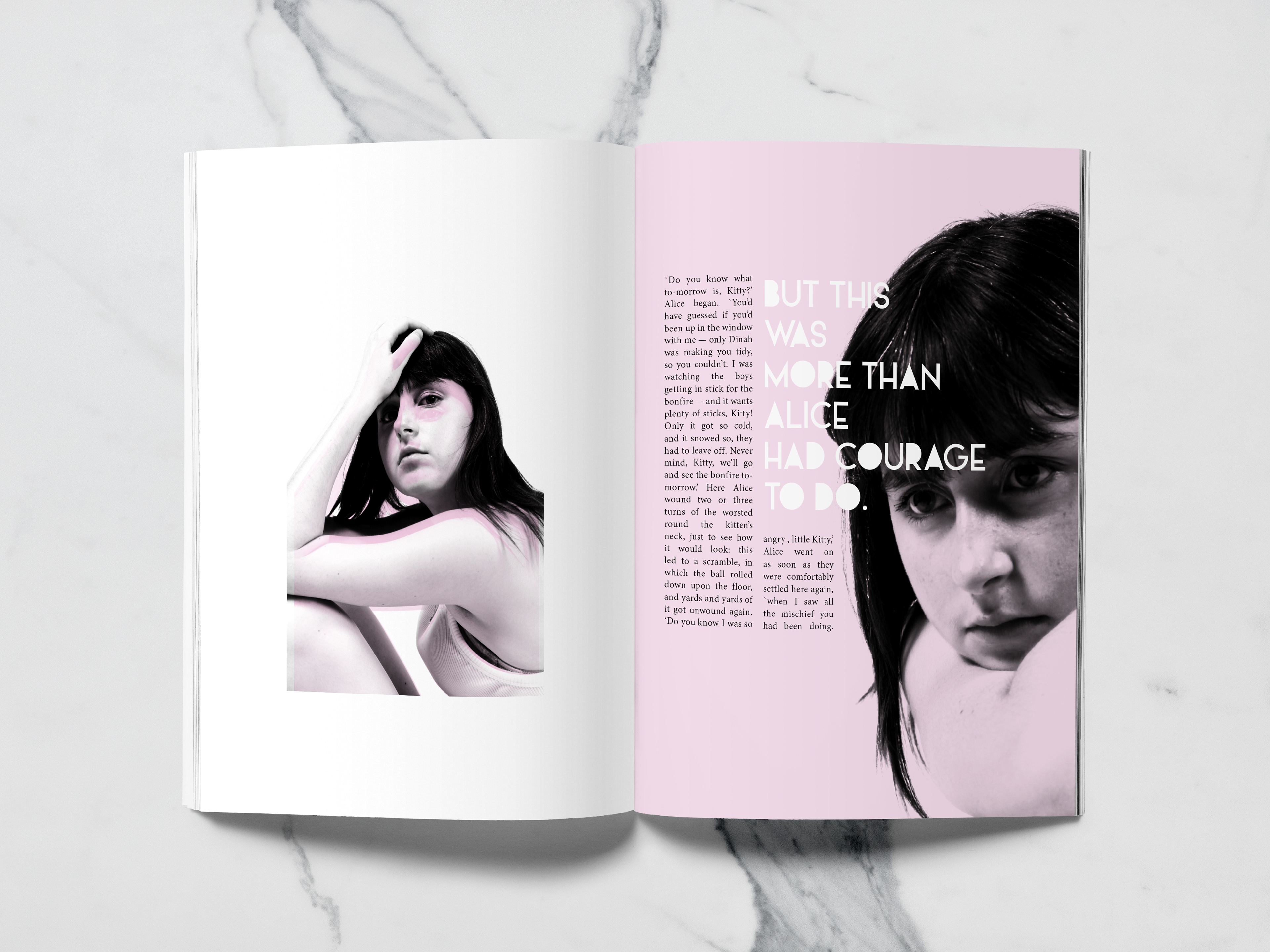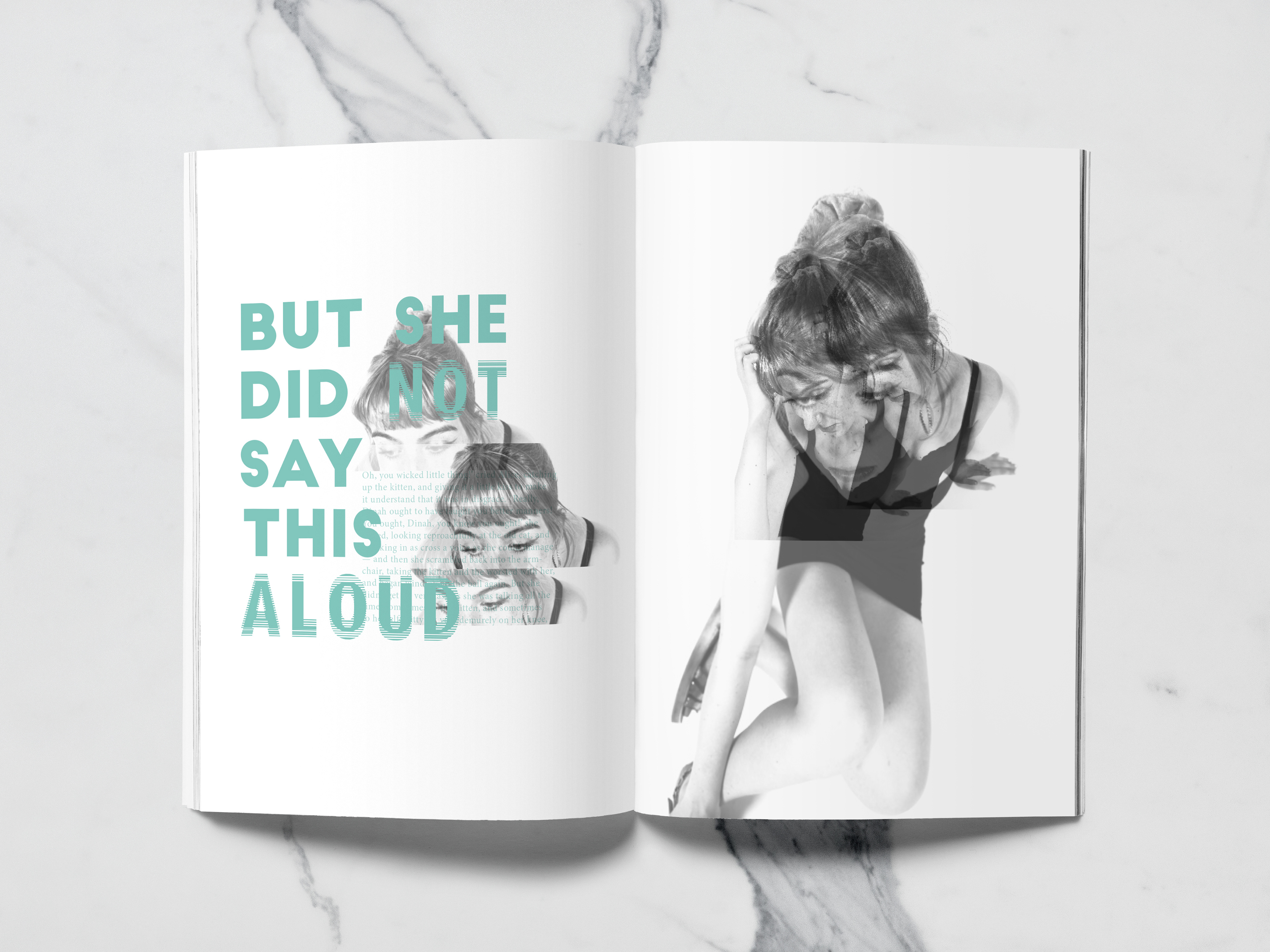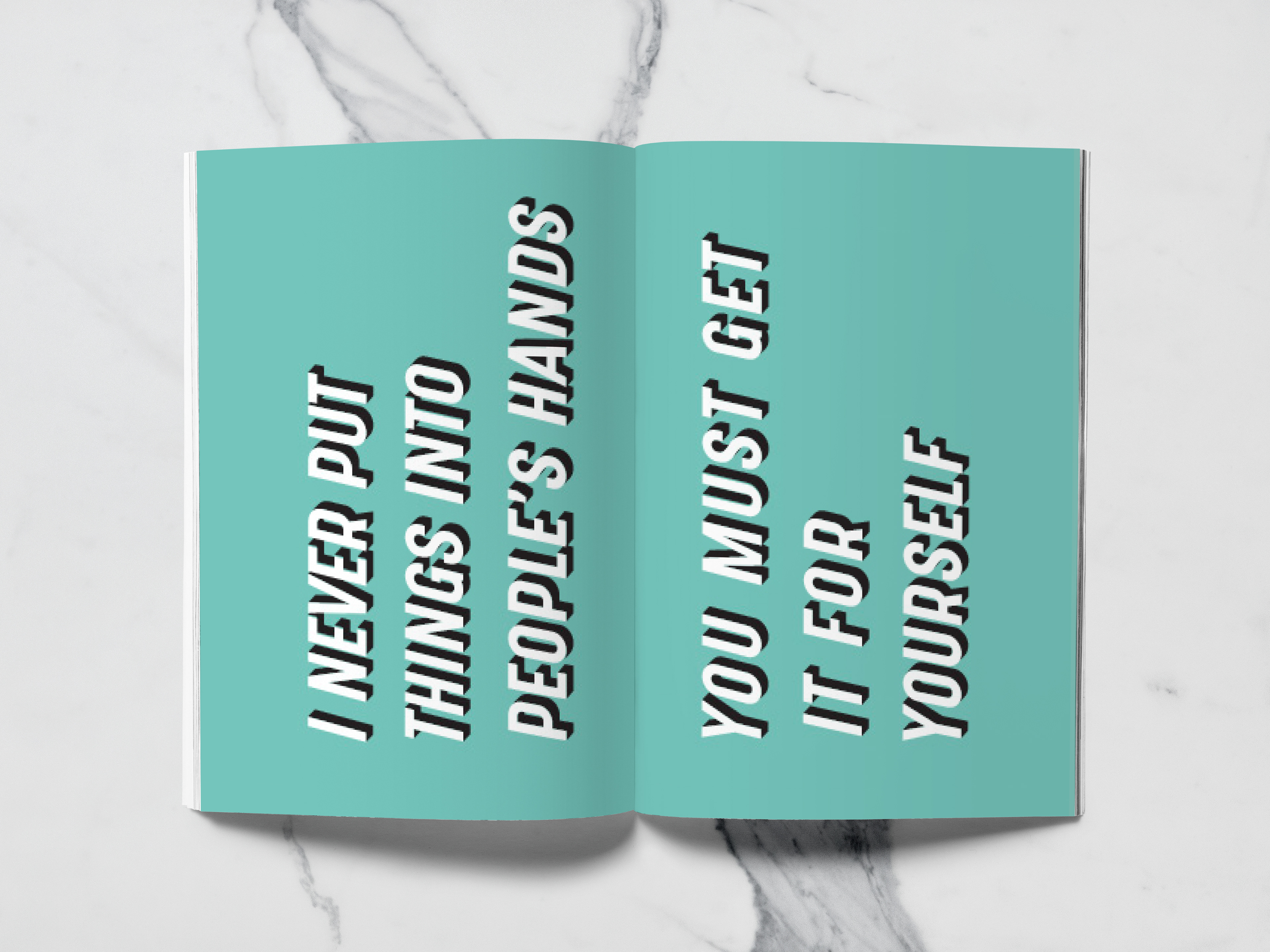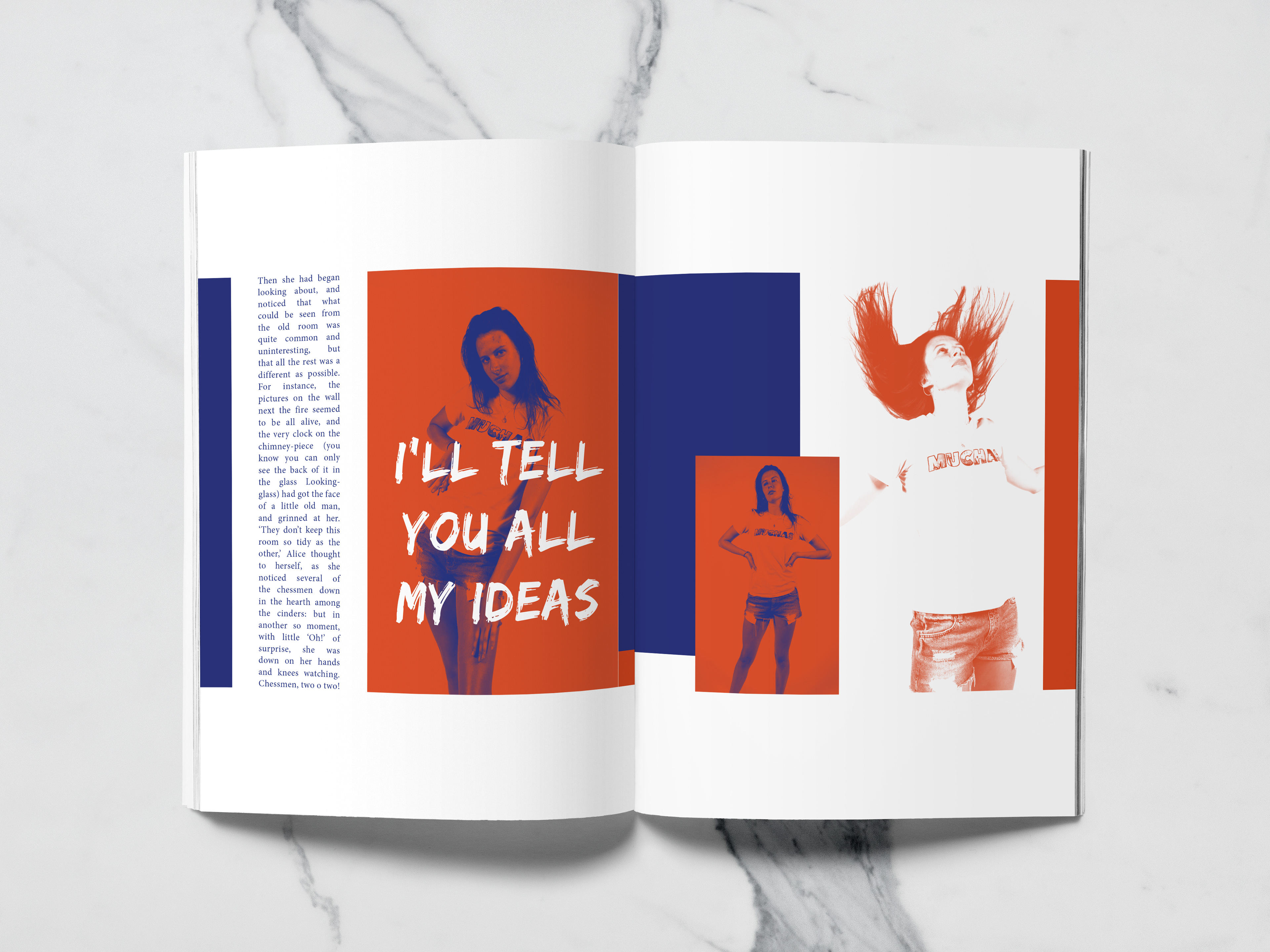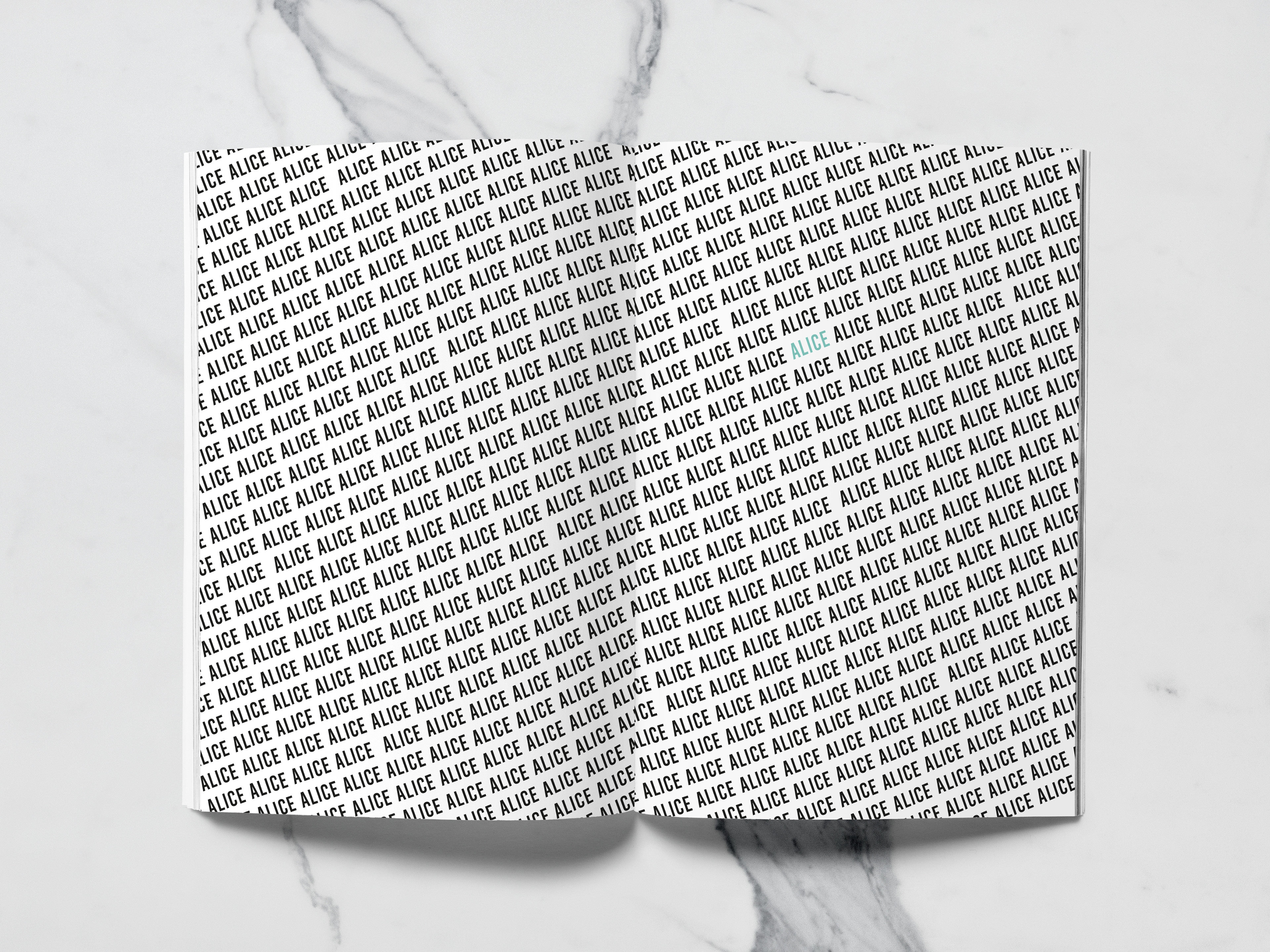 Editorial Photography:
Arranging a shoot and sourcing ten diverse models that represented our concept, experimenting with poses, portrait shots and conveying emotion.