University Brief "Hidden in Plain Sight"
"To create a project around the title "Hidden in Plain Sight" that includes publishing.
70% of clothes in UK citizens wardrobes are left unused and tonnes of recyclable clothes waste ends up in landfills each year. As babies and children grow, their clothes need to be replaced at a much more rapid rate in comparison to adults which can become expensive. Many new parents have an issue with second hand clothing as they want everything new for their bundle of joy.
Bundles & Sow is a service where parents can send a box of their unused clothing to be sorted and up-cycled into baby clothing, which is then sent back to them as though they are ordering brand new clothes. 
This tackles the issue clothes waste in adults, while providing a cheaper alternative to brand new ethical clothing as well as offering clothing made with love and sentiment for their children.​​​​​​​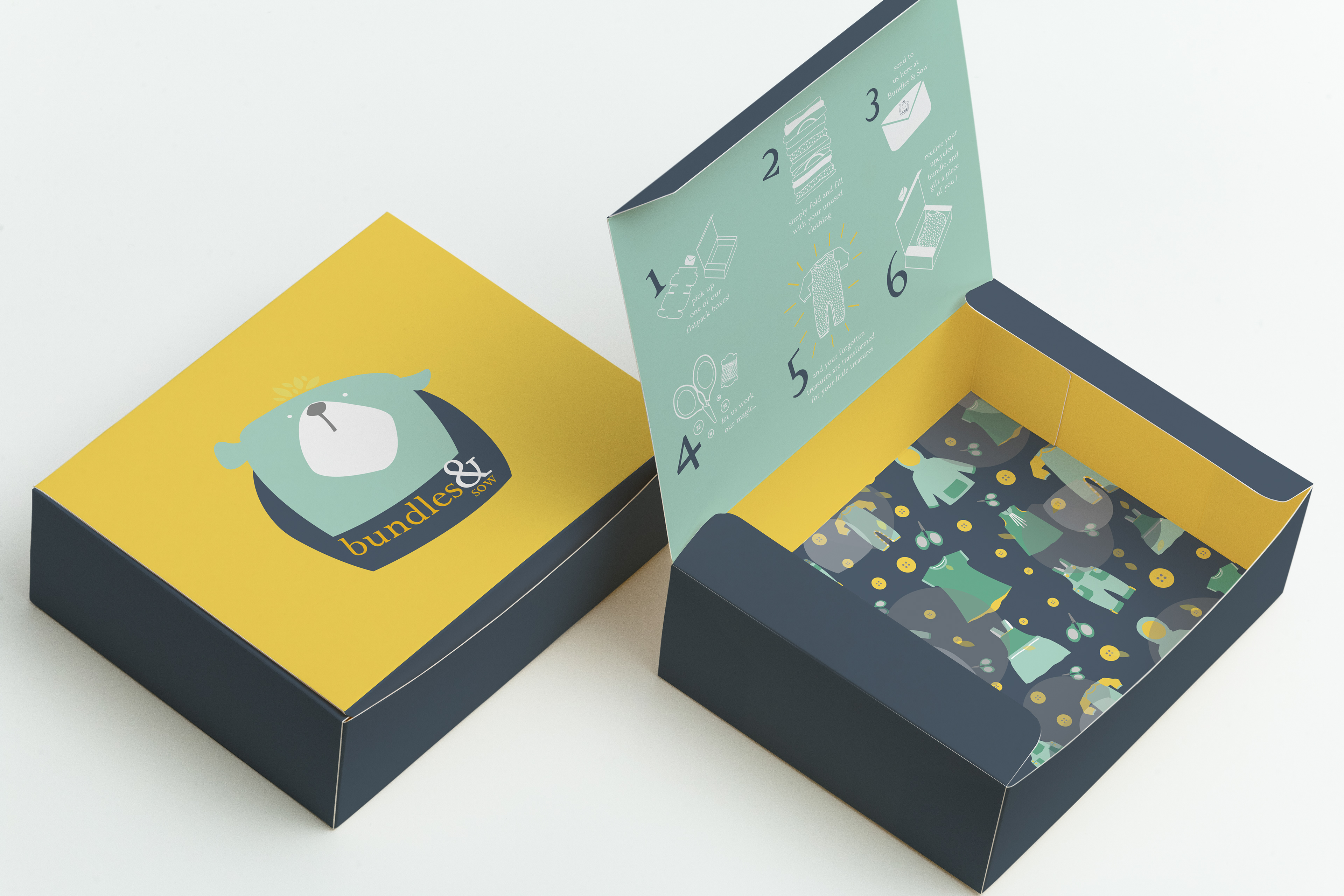 Brand Development:
Bundles deriving from "bundle of joy" and a "bundle of material" and Sow" to sew a garment" and a "sow, a mother bear" creating the brand name "Bundles & Sow" with complimentary mascot. Adopting a gender neutral palette that harmoniously represents young children and babies as well as hinting to environment and recycling.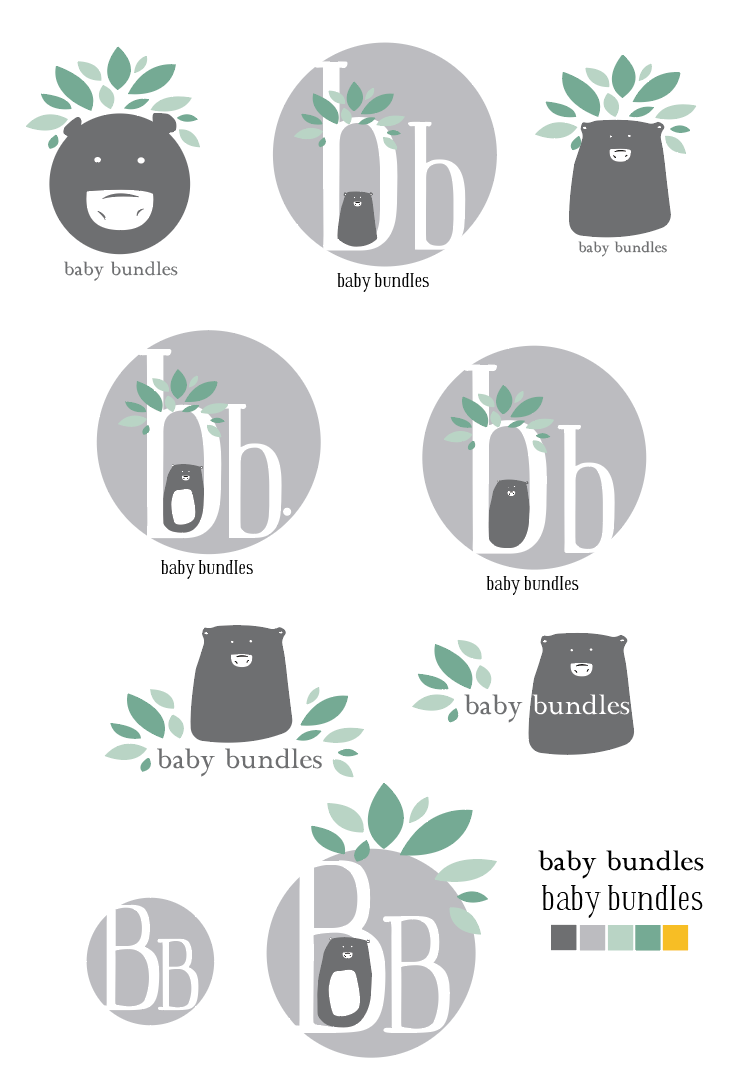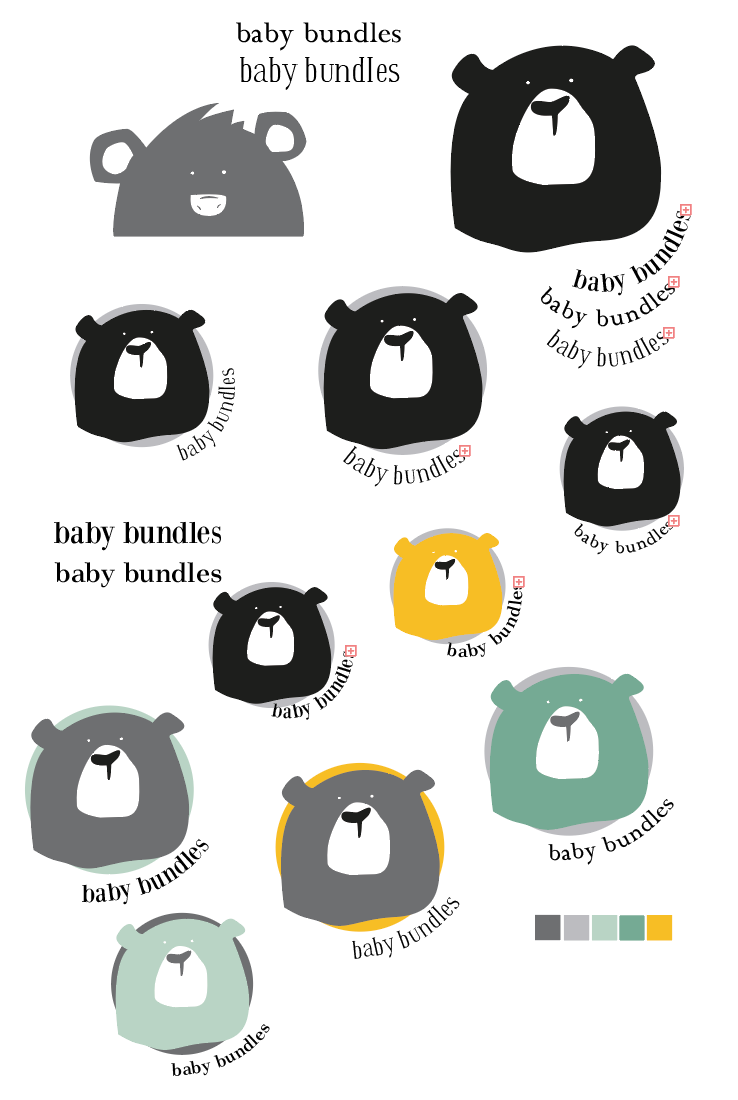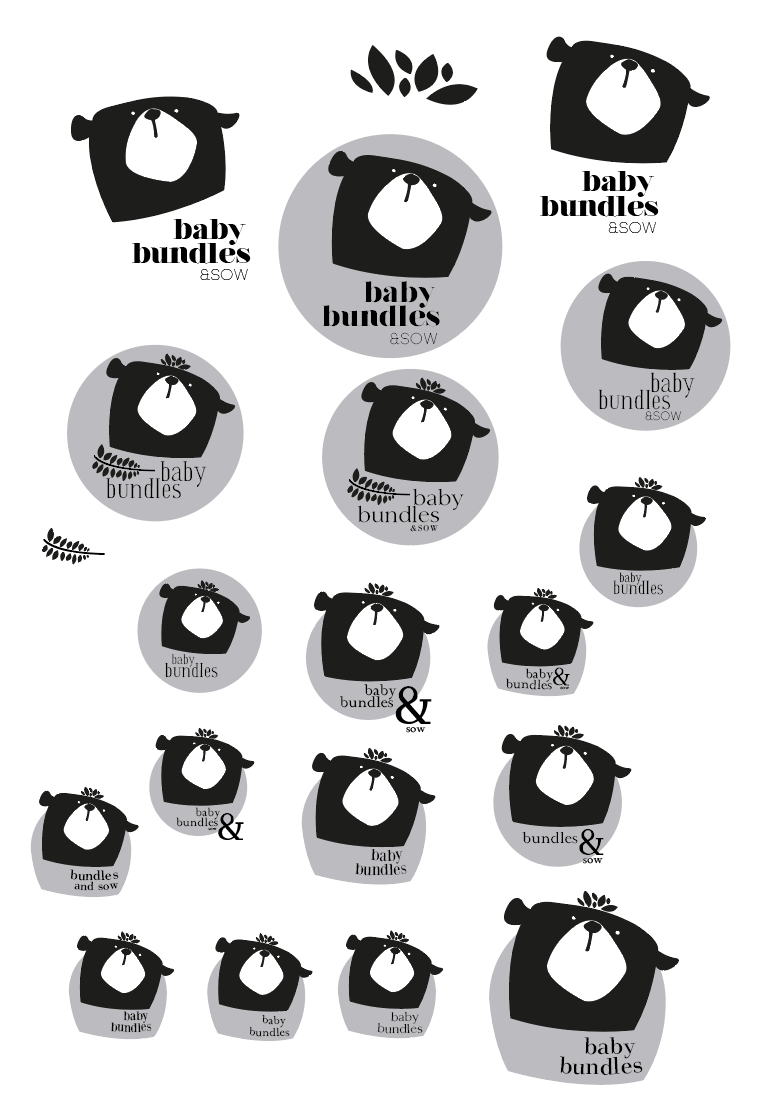 Publication
:
Advertising to explain the concept of the service in a way that adopts with Bundles & Sow's soft tone, and presents their illustration and branding style.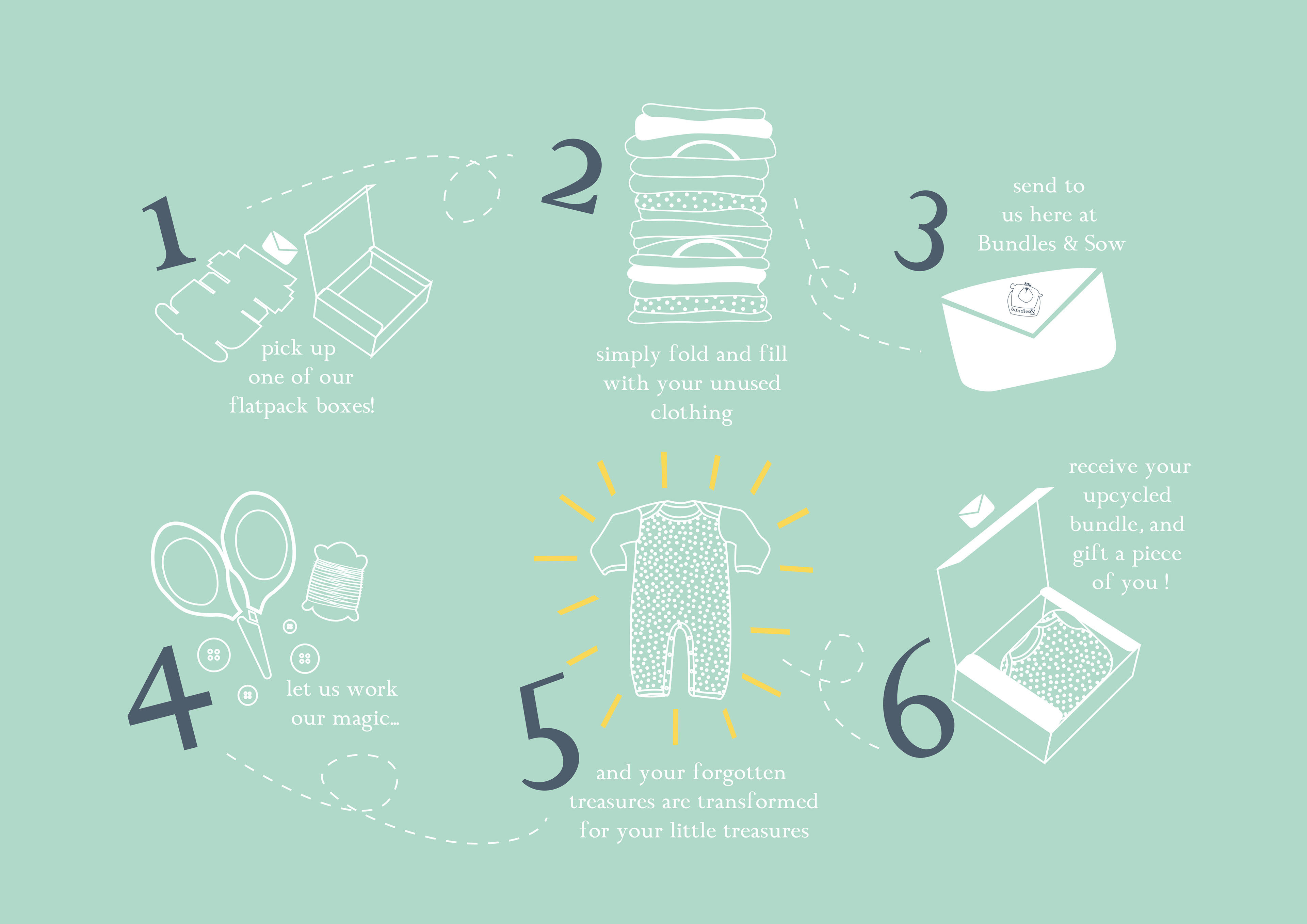 Pattern Development: 
Creating patterns within the branding guides, to be multi-functional in decorating the physical box and explaining the concept in a simple way for the audience.